11th INTERNATIONAL EXHIBITION OF PLASTICS | MACHINES | MOULDS & RECYCLING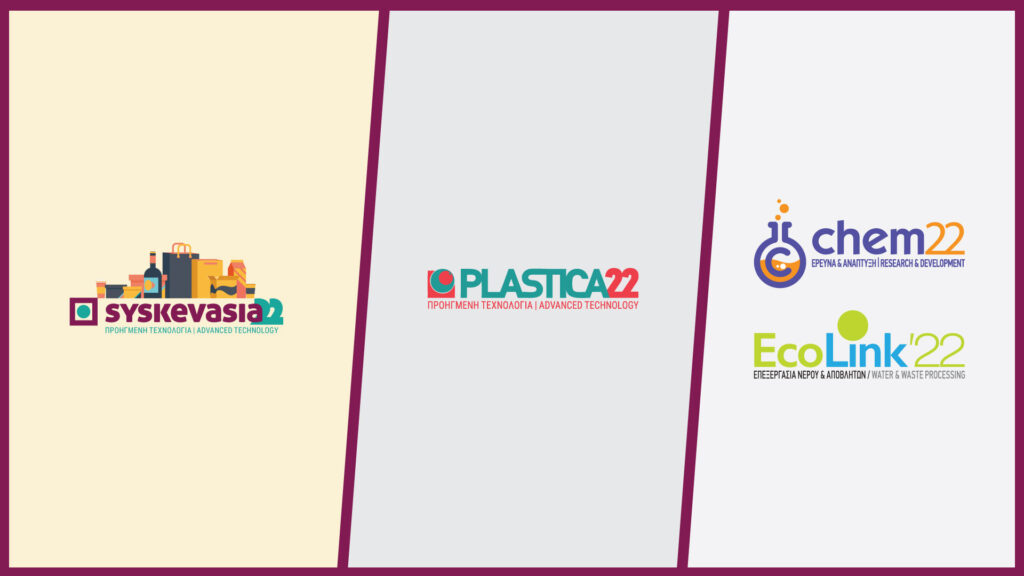 The International Exhibition PLASTICA that shapes the future
We are proudly announcing the great success of  PLASTICA 22 that took place in Athens Metropolitan EXPO Center, between 30 September – 02 October 2022. Companies of all aspects of the division of packaging and plastics were there to show their products and services but also their innovations.
ALL ABOVE DATA ARE BY APPROXIMATION OF THE EXHIBITIONS  SYSKEVASIA2018 & PLASTICA2018
Subscribe Now
You can subscribe to our newsletter and stay updated about the news and evolution around our exhibitions.
With your subscription you agree with our Privacy Policy